Accounting software for small and medium enterprises
MISA SME.NET 2021
Accounting software for small and medium enterprises.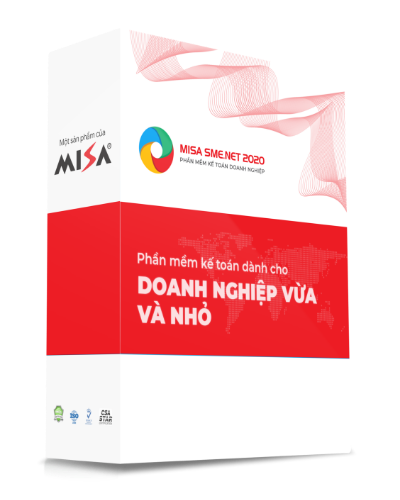 All-in-one business management information platform
MISA AMIS
A unified business management software provides corporate management toolkit for enterprises from microenterprises to large enterprises.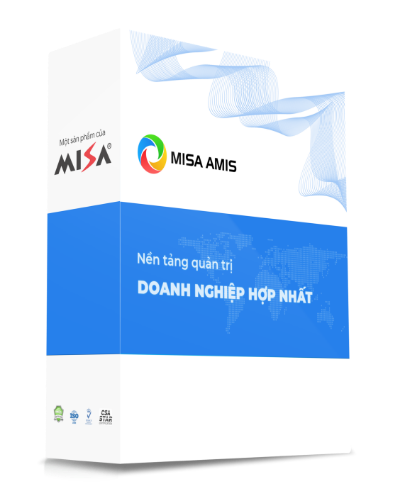 Electronic invoice software
MISA Meinvoice
The safest, easiest-to-use e-invoice service that helps customers manage, issue and store e-invoices.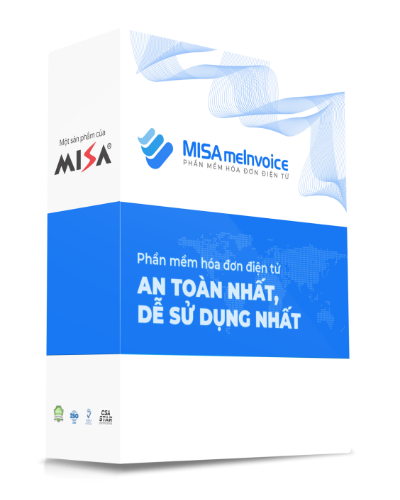 Electronic signature
MISA eSign
Electronic signature service with absolute safety and security.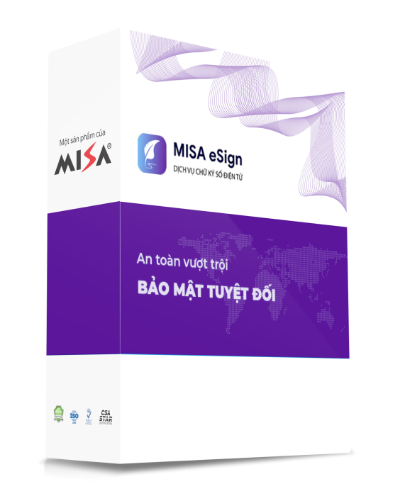 Accounting platform for microenterprises
MISA StartBooks
Accounting platform for microenterprises, easy to use, economical and instant.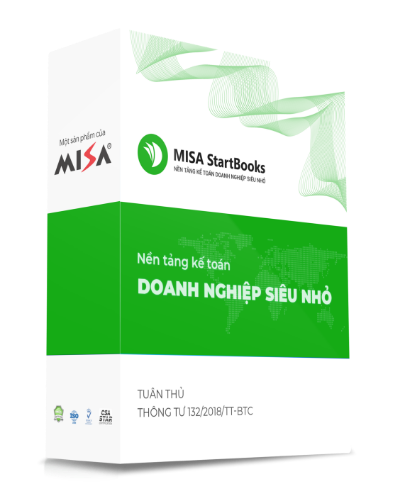 Electronic banking connection service
MISA Bankhub
Electronic banking connection service for businesses, helping business accountants save time and effort.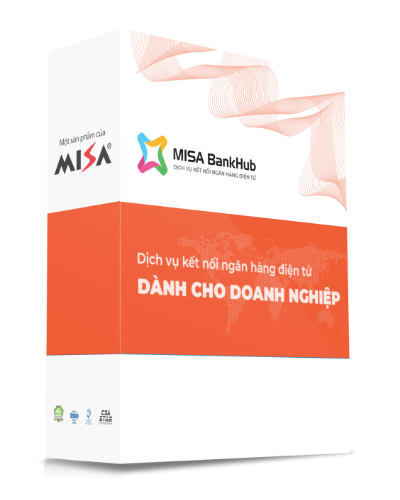 Online tax declaration service
MISA mTax
Electronic tax declaration and payment service right on accounting software.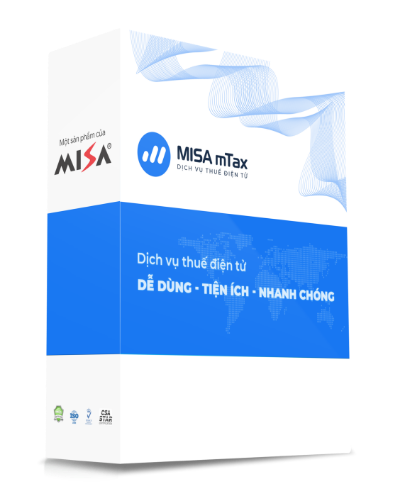 Accounting service platform
MISA Accounting
Accounting service platform that makes it easy to find and compare to choose the most reputable, professional and most suitable service accountant.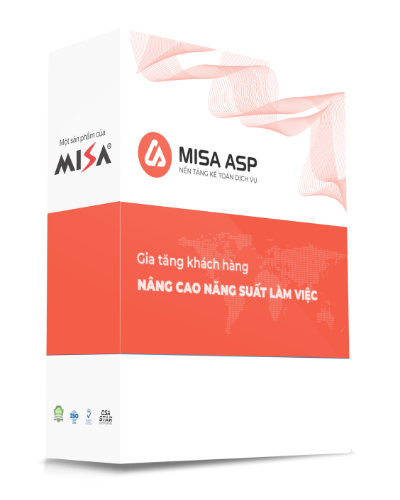 Accounting software for Government organizations at commune level
MISA Bamboo.NET 2020
Accounting software helps People's Committee of communes/wards perform the following professions:
Budget revenue and expenditure management; Cash on hand; Cash in bank; Salary instruments and tools; Fixed assets.
In particular, the software also satisfies some professions such as Public fund management; Capital construction; Target programs and projects.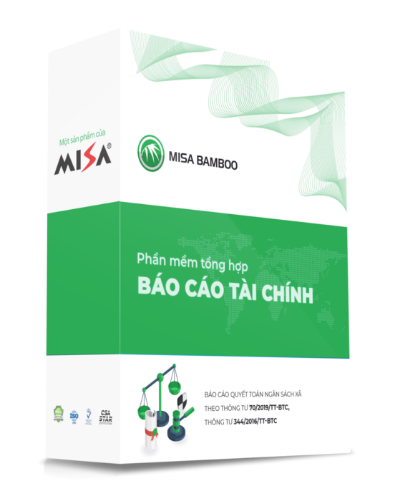 Software for Synthesizing financial statements at commune/ward level
MISA Bamboo.NET X1 2019
Software synthesizes commune/ward financial statements, effectively supports the financial departments of districts and the provincial Department of Finance in synthesizing reports…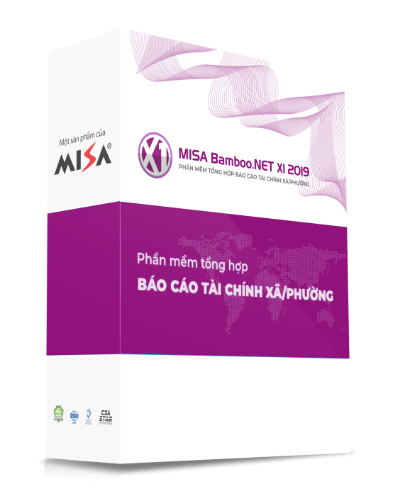 Accounting software for Government organizations
MISA Mimosa.NET 2020
Accounting software that helps administrative and non-business agencies perform the following professions: Treasury, cash, deposits, goods, fixed assets, tools, salary, purchase, sales, invoices, liabilities, taxes, aggregation.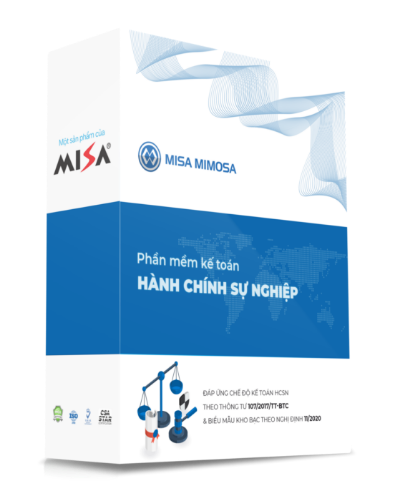 Software for Synthesizing financial statements at industry-level
MISA Mimosa.NET X1 2019
MISA Mimosa.NET X1 2019 is an industry-level financial report synthesis software, effectively supporting budget estimate units level I, II in synthesizing financial statements of inferior units.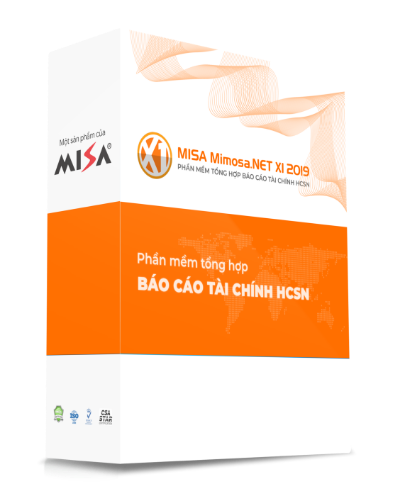 Financial settlement software
MISA Lekima
An effective tool to help managing units; The financial agency automatically synthesizes the financial statements and the final settlement of the whole branch and locality. Built on the most modern cloud computing technology today, running entirely on the web platform, data stored centrally, interconnected, used anytime, anywhere, on any device.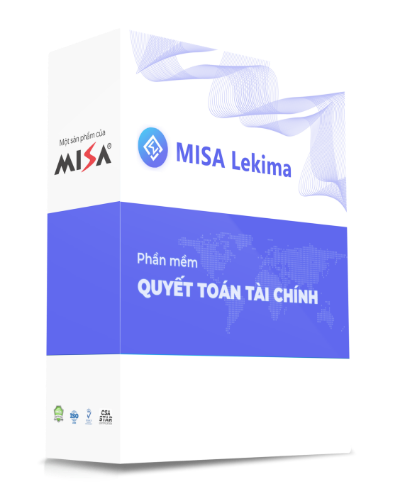 State budget management software
MISA Bumas
A powerful supporting tool to help lower-level estimating units, governing units, and finance agencies to accurately manage and synthesize state budget estimates for the whole industry and the whole locality in a timely and accurate manner to serve the leaders' conduct and administration.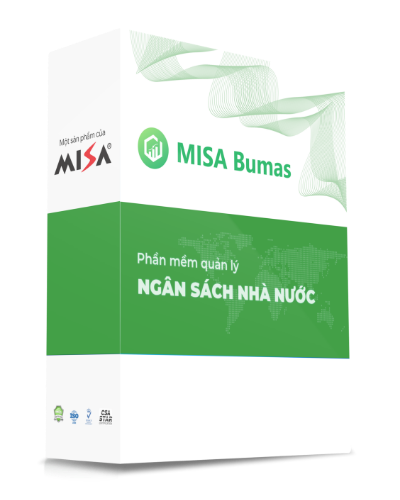 Salary Management Software
MISA SalaGov
A tool to help the administrative division, the People's Committee of the commune/ward fully automates the process of preparing the payroll, estimating the salary fund, identifying the need for wage reform, and at the same time helping the managing unit, finance agency automatically sum payroll, estimate salary, report identifying needs and sources of wage reform (wage reform needs report) for the whole sector/locality.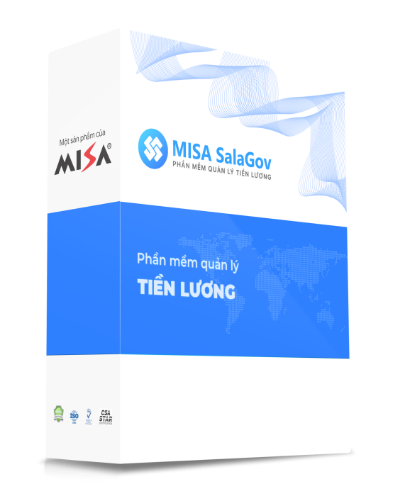 Staff Management Software
A tool to help administrative and non-business units, communes/wards perform the management of civil servants and public employees, helping line agencies, the Home Office automatically synthesize reports and build electronic staff databases for the entire industry, province/district.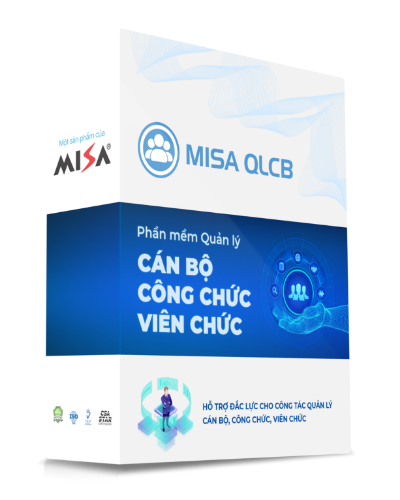 Asset Management Software
The software helps administrative units, communes/wards perform the following operations: centralized procurement, request page for issue, record increase, change information, reevaluate, depreciation, transfer, decrease inventory, asset maintenance,… at the same time, it also helps the managing units and financial agencies automatically synthesize the reports of the whole industry, the whole locality, and look up the assets of their affiliated units online via the Internet.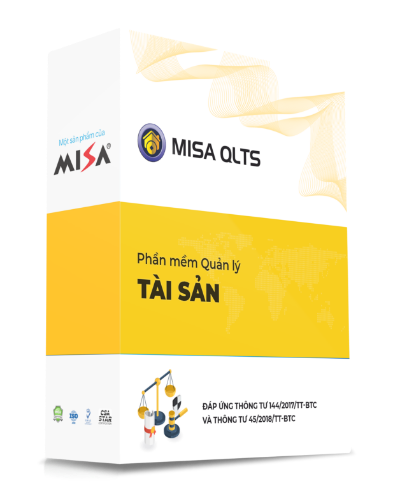 School Management software
MISA QLTH
Educational management software helps schools, education and training departments, perform some prefessions such as: student management, teaching, equipment, revenues, libraries, teachers, healthcare, document,…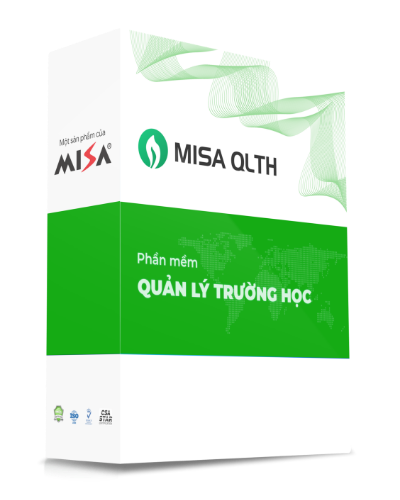 Civil Status Management Software
A tool to help People's Committees of Communes/Wards/Towns, Judicial Divisions of Districts/Towns, Departments of Justice of Provinces/Cities, Vietnamese Embassy abroad, Consular Department – Ministry Diplomacy and the Ministry of Justice carry out civil status registration and management operations.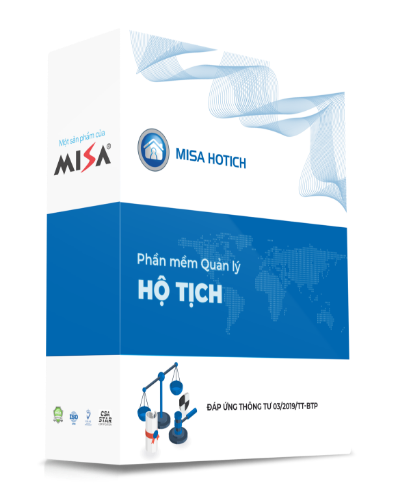 Accounting software for The fund for the poor
MISA Falcon
Accounting software helps the Fund for the Poor advocacy committee at all levels to perform accounting professions, synthesize financial statements.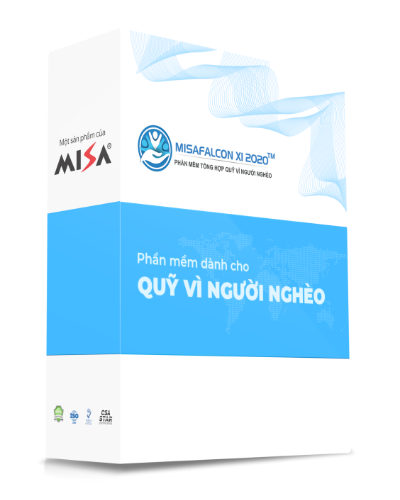 Civil judgment accounting software
MISA Panda
The software was developed according to the Circular No. 91/2010/TT-BTC dated 17/06/2010 of the Ministry of Finance guiding the professional accounting of civil judgment execution. The software is uniformly applied to all civil judgment enforcement units from central to district level.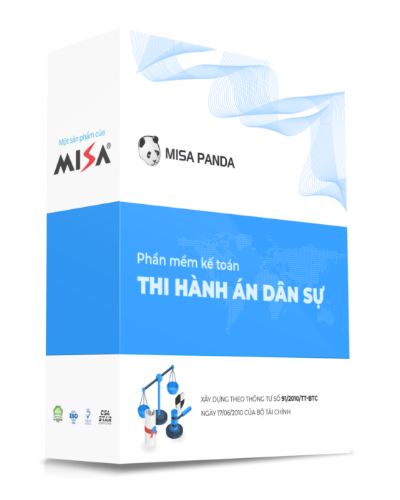 Restaurant Management Software
MISA CukCuk
Management software for restaurants, cafes,… fully meets the profession in all forms of service.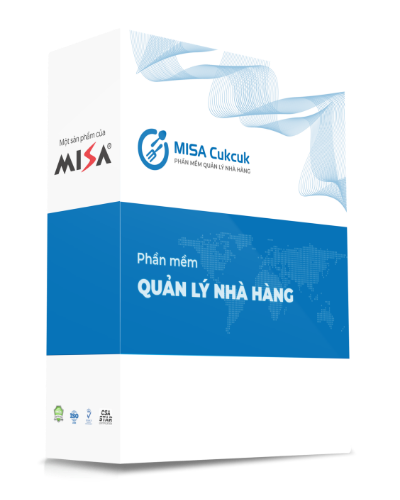 Store Management Software
MISA eShop
Multi-channel sales management platform, providing the best omnichannel sales and management solution.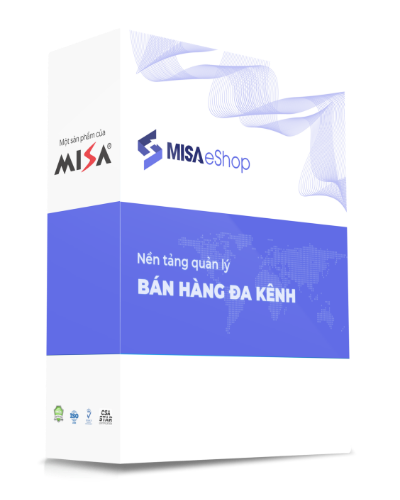 Personal financial management platform
MISA MoneyKeeper
Personal financial management solution is being used by more than 2.5 millions people.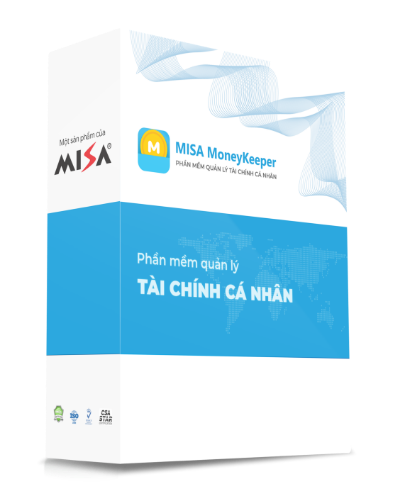 Platform for Golfers
MISA Golf
A Social Network Platform for golfers features quick record Digital Scorecard, course handicaps calculated in real-time.