Why choose MISA?
YEARS OF EXPERIENCE
in the Information technology field
COUNTRIES
have MISA's presence
GOVERNMENTAL UNITS
believe in using MISA products
ENTERPRISES
believe in using MISA products
HOUSEHOLD BUSINESS AND INDIVIDUAL
believe in using MISA products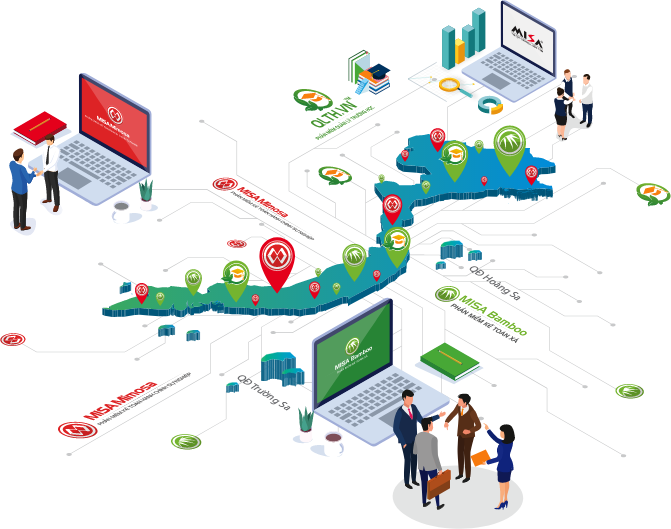 A powerful support tool to fulfill all State management professions, helping save budget, effort and simultaneously build a database of Finance, Education, Civil Status, Assets, Official of the whole province/city, contributing to the national digital transformation.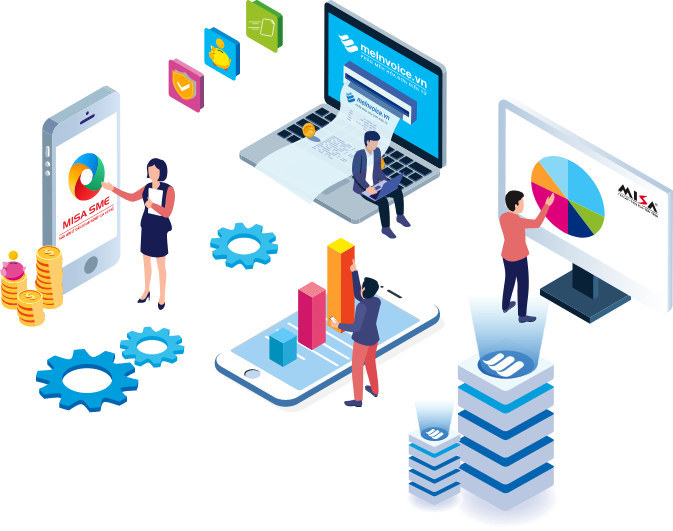 Unifying all professions on one enterprise management platform, putting advanced technologies such as AI, Blockchain, flexibly connecting services into application to improve productivity, reduce costs and increase profits.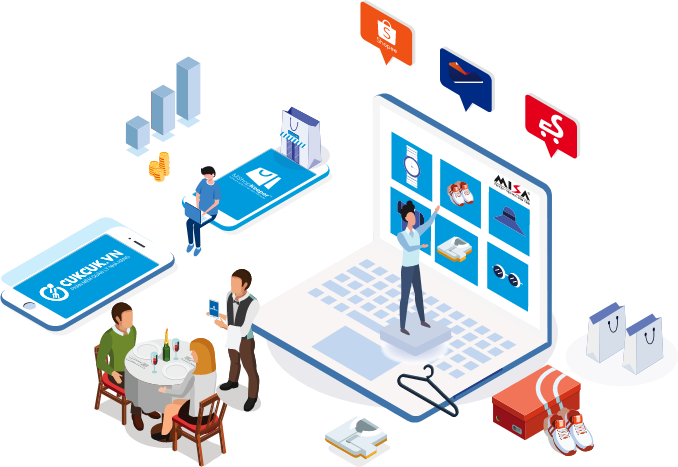 Pioneering in the application of Cloud – Mobile, AI technology and countless smart features, MISA's solution simplifies the entire service and sales process, improves productivity and contributes to increasing business and operational efficiency of restaurants/stores.
Customer and partner testimonials
"MISA has had a lot of products and solutions that have been with the education industry for decades such á the financial management system. Recently, MISA is also involved in digital transformation of the education sector."

Director General of Authority of Information Technology – Ministry of Education and Training

"We highly appreciate MISA software for being very high-quality, prestigious, creative and innovative."

President of Vietnam Tax Consultants' Association, Late Deputy Director General of General Department of Taxation

"I greatly value MISA software for being able to connect to the taxation software to promptly respond to tax regimes and policies for businesses."

Director of the Large Enterprise Tax Management Department of the General Department of Taxation

"MISA's software products alway follow the needs of businesses, do well in deploying and supporting customers, so the number of MISA customers is increasing. In addition, I also highly appreciate that MISA has soon shiftesd towards the trend of creating Software as a Services at very suitable costs."

President of VINASA

"MISA's accounting software helps businesses calculate costs according to different methods, helping business leaders to make by decisions and managers know the financial status as well as the health of the business."

President of Vietnam Association of Accountants and Auditors