MISA Introduction Film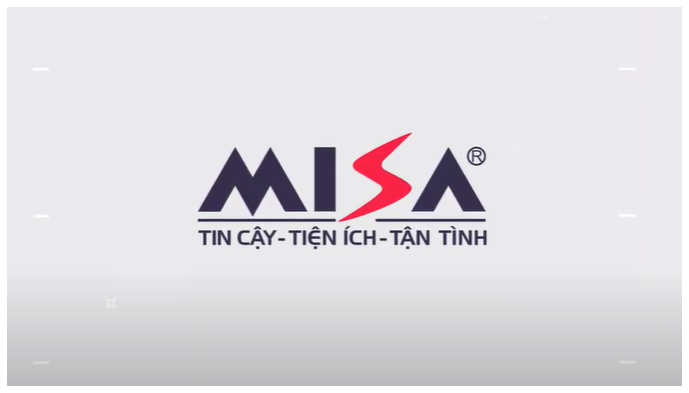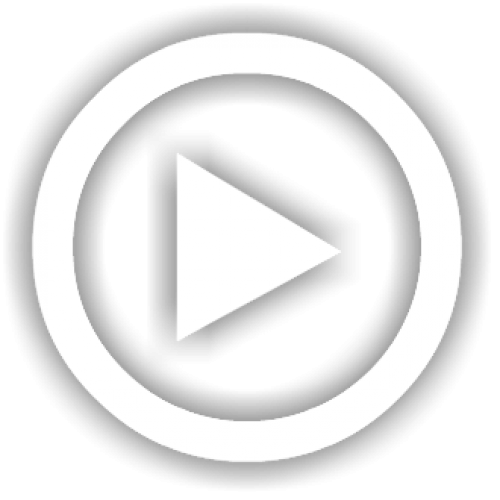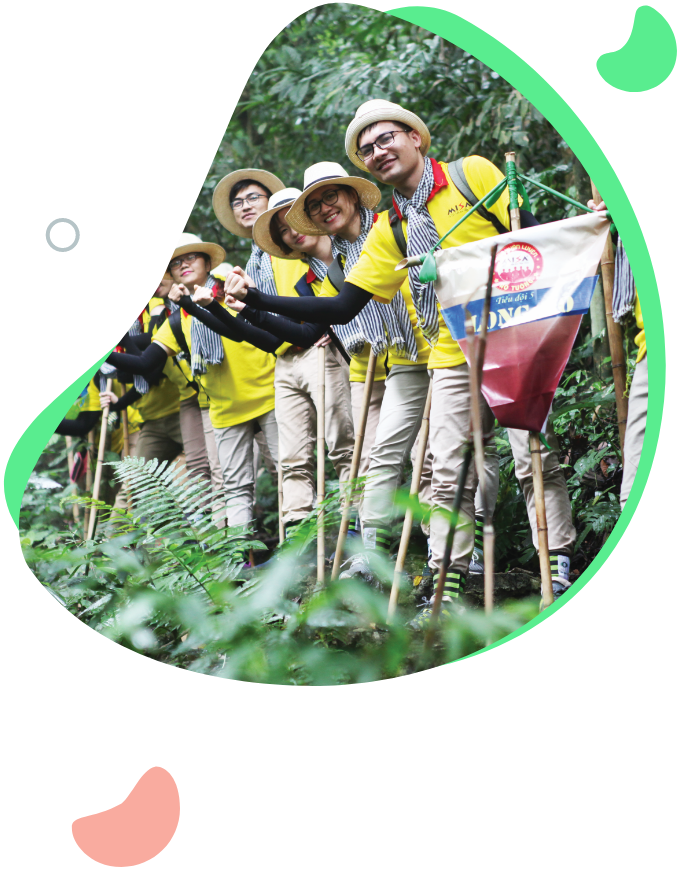 The leaders of MISA always appreciate and promote organizing and maintaining cultural activities, with the purpose to provide our employees with a playground to entertain after stressful working hours and to act as a bridge, motivating the spirit and connecting employees.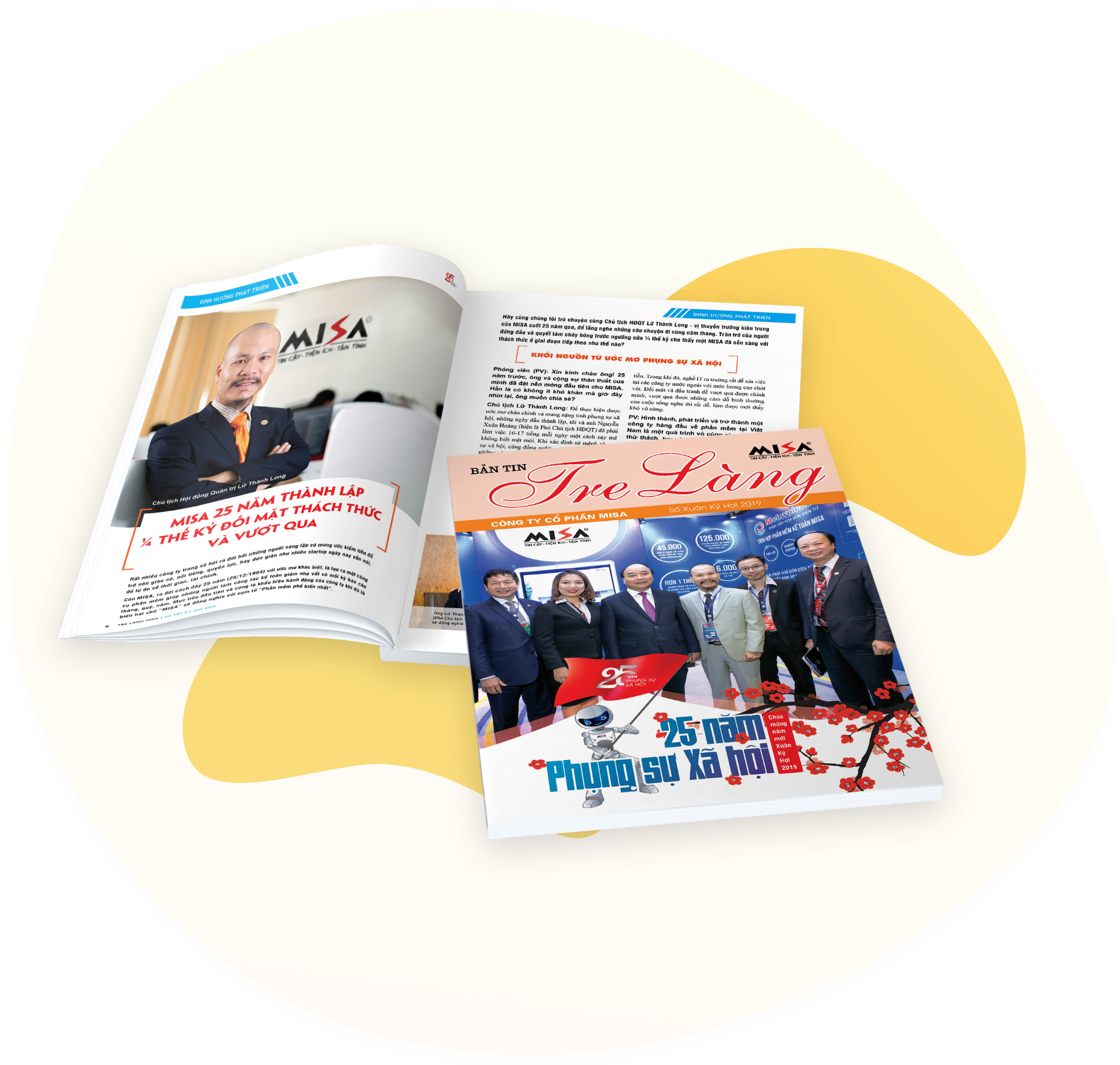 "Tre lang MISA" Publication
Not only providing MISA activities information to our employees and customers, this publication has become an indispensable spiritual dish for MISA employees. The name "Tre lang" itself has the meaning of showing the community, demonstrating the MISA culture: a stable and enduring community.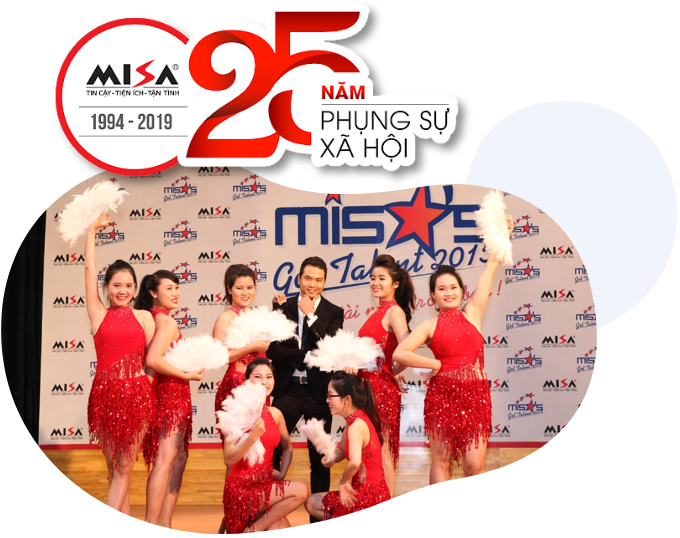 The songs written about MISA come from the love of professional and amateur musicians across the country, including young students who were inspired by our stories about serving society mission.
MISA songs have long been introduced into the spiritual life of people of MISA.
Development milestones
Establish a foothold in the marketplace
Strive to become professional
Develop and expand the market to master the SaaS trend
Develop information technology platforms, software
and services adapting to Industry 4.0
to promote the development of the country
and other nations around the world
Awards
On the journey of serving society, MISA was honored to receive hundreds of certificates of merit, awards from leaders of the Party, State, Ministries, Departments, People's Committees of provinces / cities, professional organizations. This is a recognition for the efforts of the entire MISA people and also the driving force for MISA to continue researching, developing and launching many useful products to customers, contributing to the overall development of the whole country
The Second-class Labor Medal
2019 APICTA awards for All-in-one business management information platform
MISA AMIS
The ASOCIO award for the best IT enterprise in Asia and Oceania
Certificates of merit by the Ministry of Information and Communications, the Finance Ministry, the Vietnam Tax Consultants' Association
10 Prominent Companies with Technological Ability in Industry 4.0
The Emulation Flag from the Government presented by the Prime Minister