All-in-one management platform for enterprise
MISA AMIS
MISA AMIS is an all-in-one business management platform targeting 4 key aspects of business: Accounting – Finance, marketing – sales, human resource management and administration management. MISA AMIS is suitable for businesses of all sizes from all industries.
– MISA AMIS is broken down into core modules. Not only does this provide a firm foundation on which to build a fully dynamic business model, it also allows for a highly flexible approach to suit multiple unique business requirements
– MISA AMIS applies advanced technology such as AI, Blockchain and integrates with tax & social authorities, e-banking, hiring platform. In addition, as an open platform, MISA AMIS allows third-party integration through the API portal to complete the business management eco-system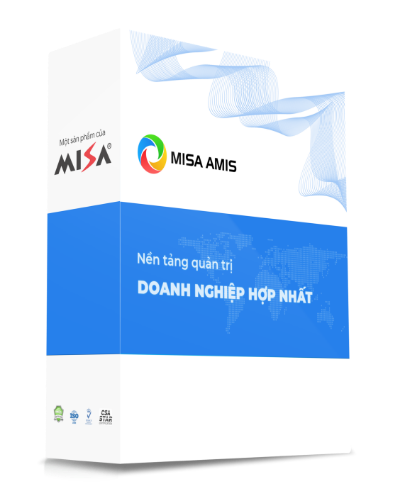 Accounting software for small and medium enterprises
MISA SME.NET
– Fully meet accounting requirements according to Circular 133/2016 / TT-BTC, 200/2014 / TT-BTC for businesses in all fields and industries
– Automatically settle accounting vouchers and aggregate data into reports
– Flexibly connect with 100+ administration systems: General Department of Taxation, E-banking, Electronic invoices, Digital signatures, Sales software …
– Mobile version helps the managers make timely decision anytime, anywhere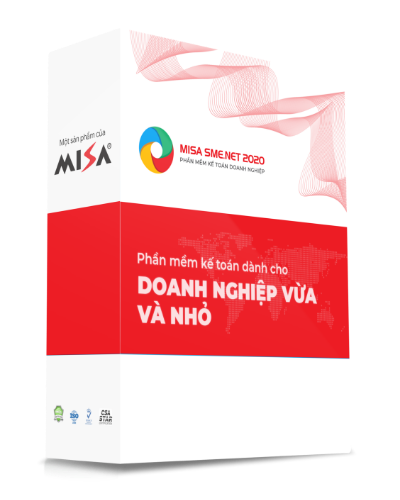 Electronic invoice software
MISA meInvoice
– Fully meet the electronic invoice requirements under Circular 32/2011 / TT-BTC, Circular 39/2014 / TT-BTC and Decree 119/2018 / ND-CP, Decree 123 / 2020 / ND-CP, Circular 68/2019 / TT-BTC
– Connect 60+ accounting and sales softwares … to streamline your invoicing & administrative processes through automation
– Prepare and issue electronic invoices anytime, anywhere via mobile, tablet, PC
– Apply Blockchain technology to ensure safety, security and anti-counterfeiting of invoices
– Automatically process input invoices: Check the validity; Extract accounting information into accounting software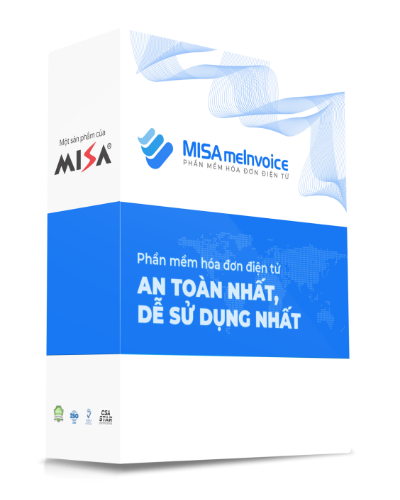 Electronic banking connection service
MISA BankHub
– Transfers; Balance lookup; Transaction history; Get a bank statements directly on the accounting software MISA
– Automatically settle accounting receipts from bank statements, Automatically reconcile bank statements with deposit book
– Connected with all leading banks in Vietnam: Vietcombank, Vietin; BIDV, MB …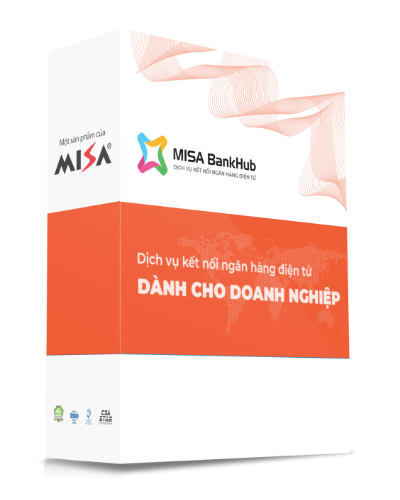 Online tax declaration service
MISA mTax
– Fully meet requirements of tax declaration and payment for businesses and individuals (businesses declare on their behalf)
– Integrate with MISA accounting software to create a full ecosystem, helping declare and pay taxes more quickly
– Licensed by the General Department of Taxation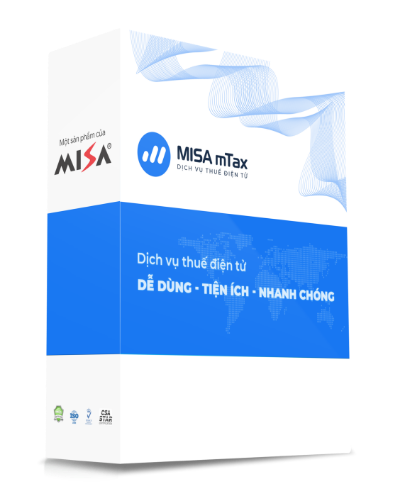 Accounting platform for microenterprises
MISA StartBooks
– Fully meet accounting requirements: Funds, Banking, Purchasing, Sales, Tax, Warehouse … according to Circular 132/2018 / TT-BTC
– Simple input, auto-settlement, aggregation of data into reports to help business owners, accountants use easily
– Automatically remind the submission of tax reports, financial statements, tax payments … to avoid being fined by tax authorities
– Immediately grasp the financial overview: Revenue, Expenses, Profits, Liabilities, Money … to make timely operating decisions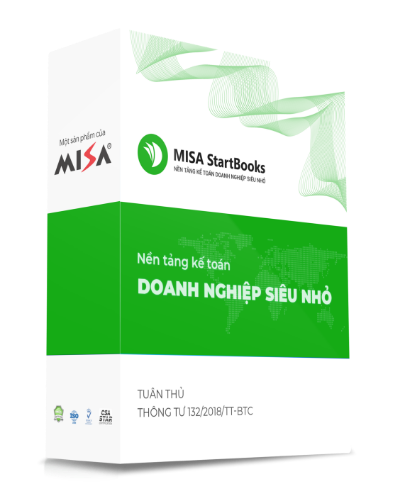 Accounting service platform
MISA ASP
– Connecting businesses, state administrative authorities with individuals and accounting services company
– Provide useful working tools to help: Improve productivity for service accountants; Business owners grasp the financial overview anytime, anywhere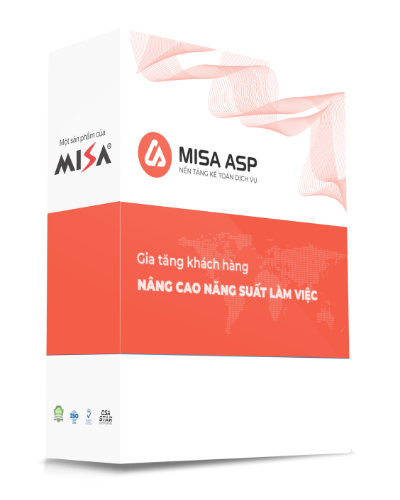 Electronic signature
MISA eSign
Fully meet the requirements of signing documents, contracts, electronic transactions for organizations, individuals. Ready to connect with accounting software, human resources, sales, electronic invoices, social insurance, tax declaration, … to help electronicize all administrative tasks, documentary archives, thereby helping improve productivity and enable cost savings.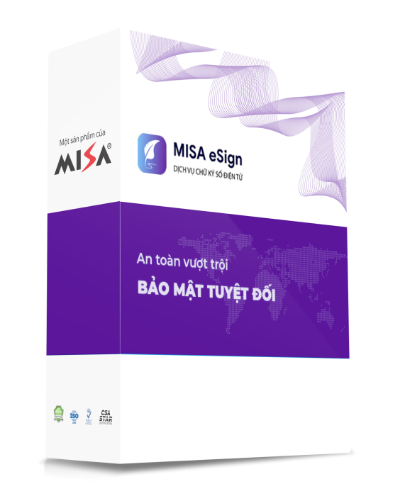 Accounting software for governmental units
MISA Mimosa.NET 2020
Meet Governmental accounting requirements according to Circular 107/2017/TT-BTC and template of Viet Nam state treasury according to decree 11/2020/NĐ-CP.
Mimosa is a software which help govermental units do requirements: State treasury, Funds, Cash, Purchasing, Sales, Tax, Invoice, Debt,Financial report, management,settlement ,…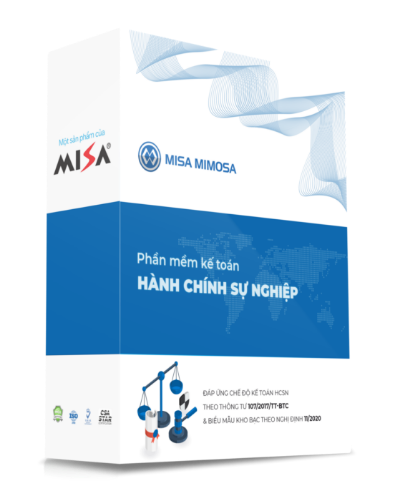 Accounting software for Government organizations at commune level
MISA Bamboo.NET
Satisfies accounting, budgeting and financial requirements as of Circular 70/2019/TT-BTC and the Treasure Form of Decree 11/2020/ND-CP.
Is the accounting software that helps People's Committees at Commune/ Ward levels perform the professions of: managing budgeted receipts and expenses; cash in hand; cash in bank; salaries; tools and supplies; fixed assets. The software also facilities particularly well management tasks of Specialized public fund; Basic construction; Target programs and projects.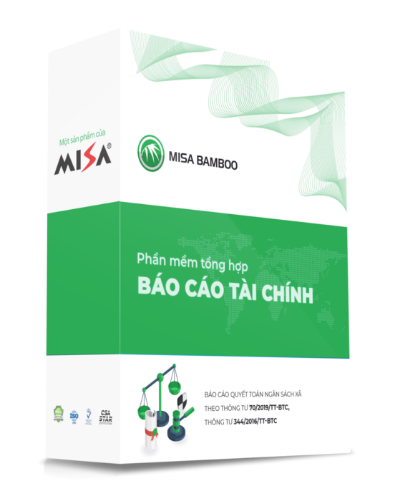 Financial settlement software
MISA Lekima
MISA Lekima is an effective tool help managing units; The financial organizations evaluates, approves and automatically summarize the financial statements, settlement of the whole branches, province, district MISA Lekima contribute to building the National Database on Finance – Budget and e-Government development.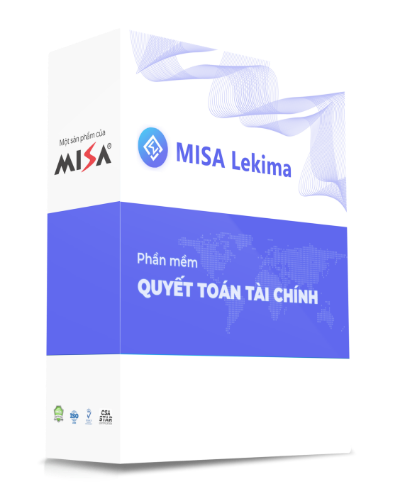 Payroll management software
MISA SalaGov
MISA SalaGov is an effective tool to help governmental units, the People's Committee of the commune / ward fully automates process of prepare the payroll, estimating the salary fund, identifying demand for payroll reform , and at the same time SalaGov helping the managing units, Finance and home affairs units automatically summarise payroll, salary estimate, reports identify demand and payment sources for payroll reform (report on demand of payroll reform) of the whole branch, province, district Data is centralized and linked from subordinated Unit – managing units – Home affairs agencies – Financial agencies.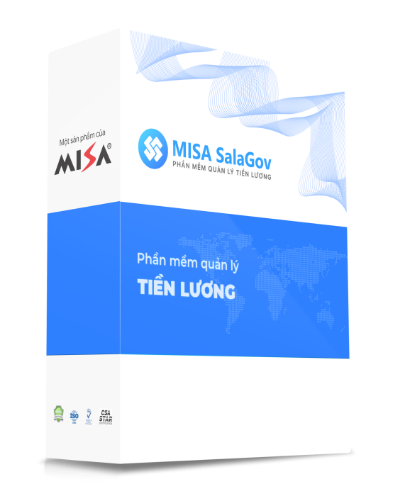 Accounting software for The fund for the poor
MISA Falcon
The accounting software that helps the Advocacy Committee of "For The Poor" fund on Commune, District, Province to Central levels perform such professions as: receipts, expenses, bookkeeping, "For The Poor" fund and "Social Security" program reporting. Especially, the software is the effective tool supporting the Advocacy Committee of "For The Poor" fund on District, Province to Central levels in consolidating financial reports and other administrative reports across locals and nation.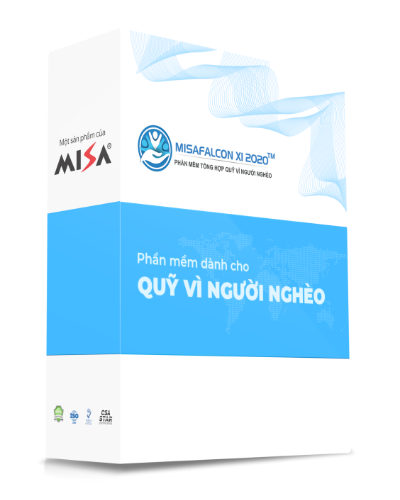 Officer, Civil servant, Officials management software
MISA QLCB
QLCB is a tool to help governmental units, communes / wards manage officer, civil servants and Officials. The Managing Unit, the Home affairs agency automatically summarise reports and builds a electronic database of officer, civil servants and Officials of the whole branches, province / district.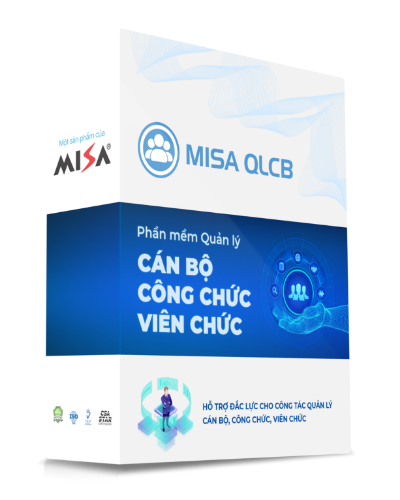 State budget management software
MISA Bumas
A powerful supporting tool to help lower-level estimating units, governing units, and finance agencies to accurately manage state budget estimates for the whole industry and the whole locality in a timely and accurate manner to serve the leaders' commands and administration. MISA Buma contributes to building the National Database of Finance – Budget and developing a digitalized Goverment.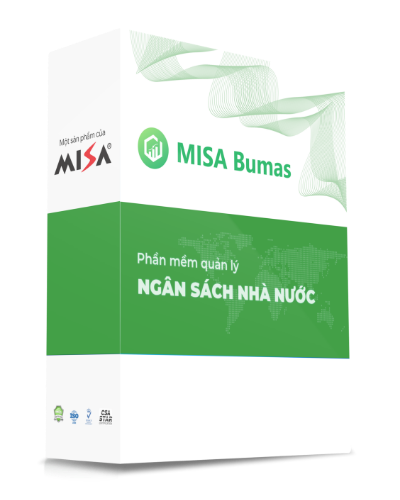 Enforcement of Civil Judgments software
MISA Panda
Meet Enforcement of Civil Judgments accounting requirements according to Circular 78/2020/TT-BTC, template, license, report according to decision 2030/QĐ -BTP. Applying uniformly the whole the country for all civil judgment enforcement units from state to local authorities.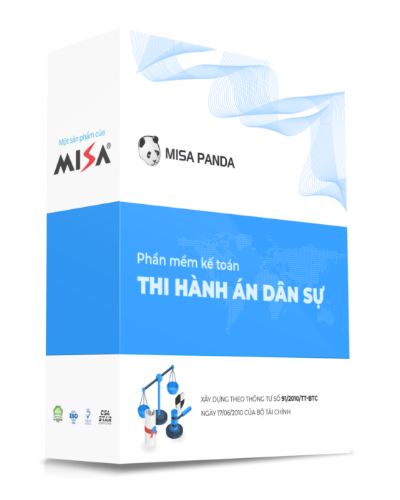 Education platform
MISA EMIS
The platform that consolidates (integrates) all education management professions into a single system that helps schools, departments of education and training perform such management tasks as: student admissions, student profiles, teaching, facility, receivables, libraries, staff, civil service employees, officials, healthcare, documentation,… Data are managed with centralization, synchronized from schools – departments of education and training – division of education and training to contribute to the success in the national digital transformation of education.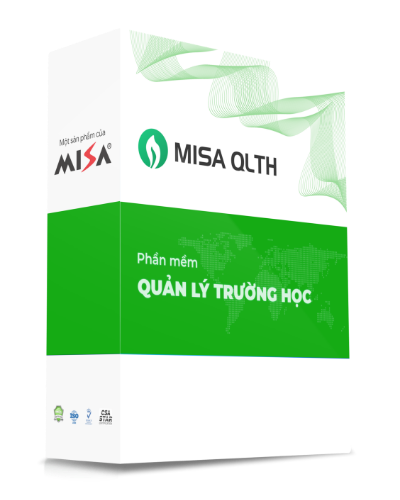 Asset management
MISA QLTS
QLTS is a tool to support the implement requirements: centralized procurement, allocation, asset increasing's recording & keep business account, information change, reevaluation, depreciation, transfer, reduction, inventory, maintenance asset,… Beside that, QLTS helps the managing unit, financial agency automatically summarise the reports of the whole branch,province, district and look up the assets of the subordinated Unit online via Internet.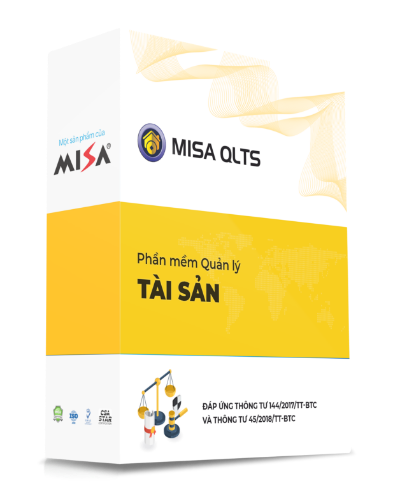 Civil management & register software
MISA Hotich
MISA Hotich is a tool to help People's Committees of Communes / Wards / Towns, Judicial department of Districts/communes , Departments of Just of provinces / cities to manage and register civil status MISA Hotich help build electronic civil status database of the whole province which contribute effectively digital transformation campaign.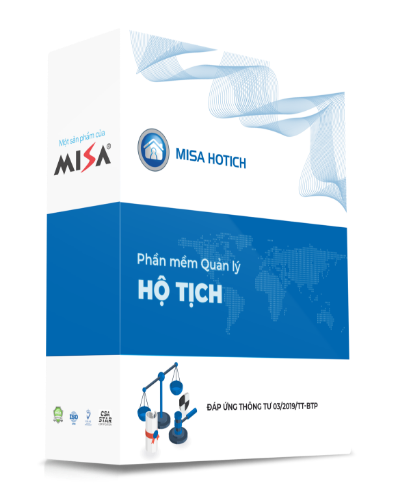 Restaurant Management Software
MISA CukCuk
The end-to-end-to Cloud-based solution that streamlines the restaurant operation, makes your business more efficient by real-time data and delight the diners with greater service.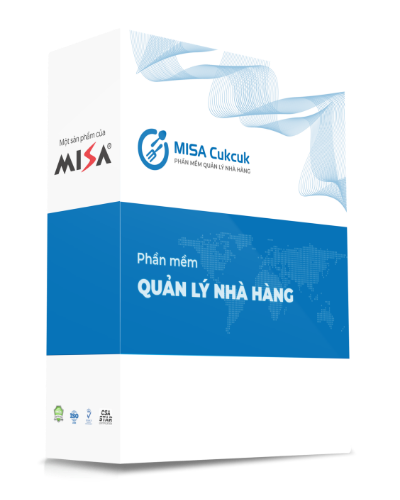 Omni-channel Management Platform
MISA eShop
Give faster storefront performance and agile cross-channel control to earn more sales, build engaging seamless shopping experiences for customers with the wolrd-class Cloud-based solution.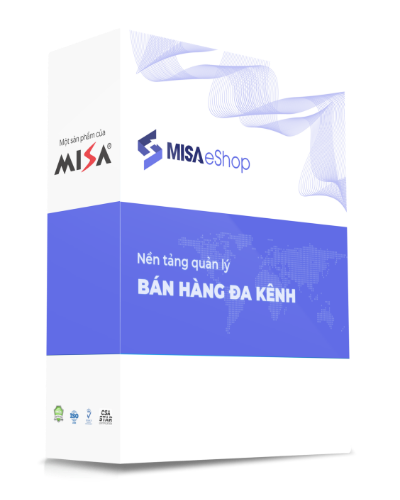 Golf Scoring application
MISA Golf
MISA Golf help book golf course online , score / Handicap scores on your phone, easily share and exchange with friends like the private social network for Golfer. Speciality, Golf GPS feature as an electronic caddie which helps measure the distance of the golf course, the polishing distance with satellite images, intuitively and detailed for more than 60,000 golf courses. In addition, Golf Analytics also helps you track index from Par points, Birdie, … to the frequency of Swing, Putt, … to improve your performance.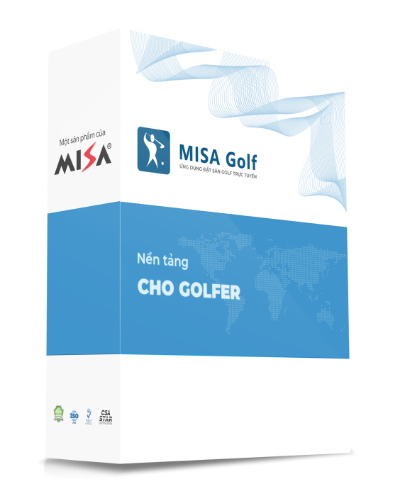 Personal Financial Management Application
MISA MoneyKeeper
Provides overall individual financial picture anytime with pay-in/pay-out recording and expenses pinpointing to gain better control of your budget.